1- Welcome Message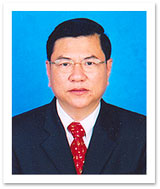 Welcome and thank Samdech, Your Excellencies, Lok Oknha, Lok Chumteav, Ladies, Gentlemen, and all clients for taking your valuable time visiting our BELTEI CONSTRUCTION website and choosing our service for purchasing/selling your real estates and constructing your buildings. BELTEI CONSTRUCTION is the first construction company operated under BELTEI GROUP established since 1991 when it was only family and private-owned business. There were only flat construction for selling, constructions with landowners as joint-venture and purchasing/selling all types of real estates.
Having been growing continuously, this family and private-owned business became BELTEI CONSTRUCTION Company with its own offices and staff operating under the licensing of the Ministry of Land Management Urban Planning and Construction No. dated on . BELTEI CONSTRUCTION has a dedicated team of professional engineers, architects, construction foremen, and construction workers who are all skillful Cambodians —from project studies to construction progress such as foundations, material installation, utility system construction, brick work, flooring, wall plastering and painting, and other steps making all construction projects go smoothly with result of fairness, quality, and reasonable price.
Our BELTEI CONSTRUCTION provides a wide range of services including purchasing and selling real estate and has extensive experience in the construction of flats, villas, townhouses, apartments, schools, malls, and factories. In order to achieve these milestones, BELTEI CONSTRUCTION constantly employs the latest technology and techniques to improve architectural designs and quality as well as to save time and cost. BELTEI CONSTRUCTION has collaborated with leading local and international companies for supplying the state of art construction materials and furnishings making BELTEI CONSTRUCTION the first choice for all clients' real estate and building construction requirements.
The webpages you are visiting right now describes the purposes, vision, mission, goals, BELTEI CONSTRUCTION profile, service, methods of building construction, and the accomplishments of BELTEI CONSTRUCTION.
Finally, I would like to thank you all and strongly hope that all services provided by BELTEI CONSTRUCTION will gain trust and confidence from Samdech, Your Excellencies, Lok Oknha, Lok Chumteav, Ladies, Gentlemen, and all clients.
Please come and visit our BELTEI CONSTRUCTION Office for consultation in purchasing/selling real estates and making your dream buildings come true.
Thank You!